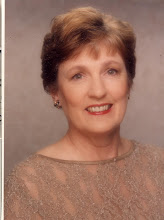 Travel writer and longtime RVer Janet Groene blogs frequently on Solo Woman RV.
Groene full-timed with her husband for 10, "happily homeless years."
"The couple sailed the tropics in winter in their 29-foot sloop and took their agile, economical, 21-foot, diesel RV to cooler climes each summer. Although they still enjoy the RV, Janet's profession as a full-time travel writer sees her traveling solo more often now that Gordon's health keeps him closer to home," states Janet on her blog site.
Janet's 25-plus books include Living Aboard Your RV, Cooking Aboard Your RV and Great Eastern RV Trips.