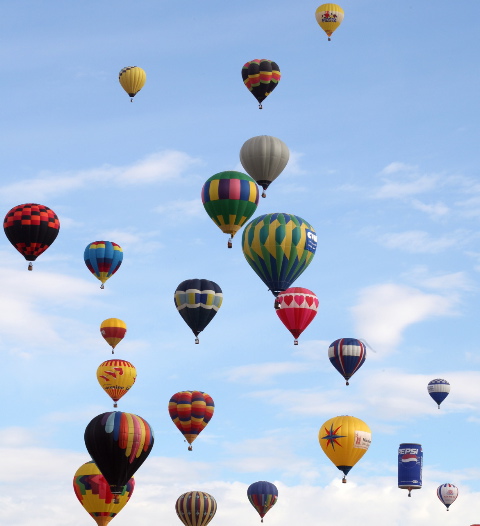 Dreaming of those exotic travel destinations, but don't want to leave the comforts of home? Consider checking out organized recreation vehicle (RV) caravans.
For more than 23 years, Fantasy RV Tours has "arranged all the details and travelers simply take in all the fun," said company founder Nel Filliger in an e-mail. "RVers visit the destinations of their dreams and build memories that last a lifetime."
If your bucket list includes seeing the quaint fishing villages in the Canadian Maritimes, soaking in the sun on the beach of Baja Mexico, or driving the Alcan Highway to Alaska, there is an RV organized trip for you.
First of all, a couple of definitions, there are two types of organized tours for groups of RVers—a caravan and a rally.
An RV 'rally' is when a group of RVers gather at a predetermined location (typically an RV park) and the tour organizers take over from there. They provide all transportation to daily events, planning for all activities, and provide a number of meals. Participants spend the evening in their own beds in their own RVs.
"Two very popular rally destinations are the Albuquerque Balloon Festival and Tournament of Roses Parade in Pasadena," said Barry Klein, longtime wagonmaster for Adventure Caravans out of Livingston, Tex.
Klein and his wife, Terry, have been leading rallies and tours since 2001. "We gone on about 75 trips," he said. The wagonmasters are the tour guides that take care of all planning including campground reservations and sight seeing excursions.
In Part 2 we'll talk about how an "RV caravan" differs from an "RV rally."
Photo: Albuquerque Balloon Festival (Dan Monaghan / New Mexico Tourism Department)