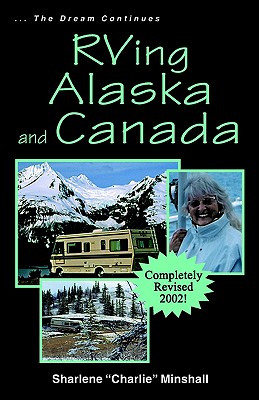 In the early-80s, Sharlene "Charlie" Minshall, found herself a widow in her mid-40s. By 1986 she had sold everything and moved into a motorhome.
Since then, this solo RVer has written hundreds of how-to articles and six books on the RV lifestyle and camping destinations.
One of her outstanding books, "RVing Alaska and Canada" (Gypsy Press, $19.95), was completely revised and reissued in 2009. It is part-memoir, part-history book and part-travel guide.
As Mike Ward, editor of RV Life, states in the book's Forward: "This isn't the complete guide to Alaska that you will find in The Milepost, but it's full of practical advice gained through hard-won experience, and you'll be amused, entertained, and maybe even astonished as I was."
There are dozens of other books and videos available about traveling the Alaska Highway that are available through public libraries, online booksellers and local bookstores. Here is just a sampling:
"The Milepost: Trip Planner for Alaska, Yukon Territory, British Columbia, Alberta & Northwest Territories" (Morris Communication Corp).
"Traveler's Guide to Alaskan Camping" by Mike and Terri Church (Rolling Homes Press).
""DVD: RVing Alaska with Joe and Vicki Kieva," by John Holod/RV Adventure Videos
"Travels in Alaska" by John Muir (Reprint Services Corp).
For a more extensive listing of books and DVDs click on RVBookstore.com.
Photo: Sharlene "Charlie" Minshall's book RVing Alaska and Canada.