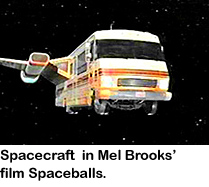 RV Travel.com is  a comprehensive online website that offers an extensive array of traveling-on-the-road information.
Each week publisher Chuck Woodbury produces a free RVTravel newsletter with timely news about what is happening in the RV world.
He always includes fascinating updates relating to the RV lifestyle such as this week's comparison of possible round-trip space travel to Mars with a really long RV trip. "You're jammed into an RV that goes the equivalent of 32,000 times around the Earth and you can't get out for a year-and-a-half." Read more by clicking here.
Image: RVTravel.com