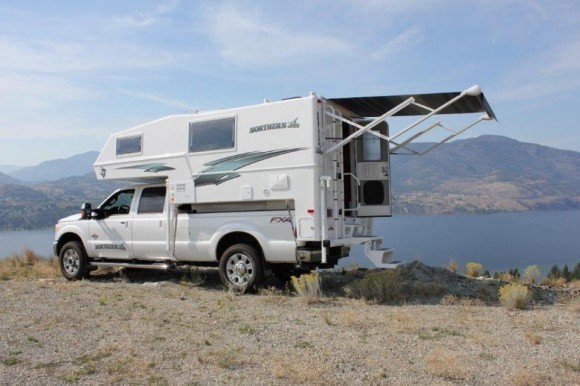 Truck Camper magazine puts out a great online publication that includes a regular feature by Angela White that lists the most current RV shows that will feature the latest truck campers.
The listing includes:

Through February 6, 2016
Fort Worth Stock Show and Rodeo
Will Rogers Memorial Center, Fort Worth, Texas
Capri Camper
Through February 7, 2016
Tulsa Boat, Sport, and Travel Show
River Spirit Expo, Tulsa, Oklahoma
Travel Lite
February 4 – 7, 2016
Montreal RV Show
Palais des Congrès, Montreal, Quebec
Arctic Fox, Wolf Creek, Northern Lite
February 5 – 7, 2016
– Madison Camper RV Show & Sale
Alliant Energy Center/Exhibition Hall, Madison Wisconsin
Northstar, Travel Lite
– Colorado Springs RV and Outdoor Show
Colorado Springs Event Center, Colorado Springs, Colorado
Lance
– Mountain RV, Boat & Recreation Show
WNC AG Center, Fletcher, North Carolina
Travel Lite
February 6 – 14, 2015
The Great American Outdoor Show
Pennsylvania Farm Show Complex, Harrisburg, Pennsylvania
Lance
"All listed shows have been verified by the truck camper manufacturers to have truck campers on display. Please check prior to attending a RV show for possible truck camper cancellations," writes Angela White.
For more information on: Times, places for upcoming all RV Shows, click here.
Photo: Northern Lite 9.6 Queen Classic Special Edition (Courtesy of Northern Lite)
— Julianne G. Crane
Tour of Travel Lite 890SBRX truck camper