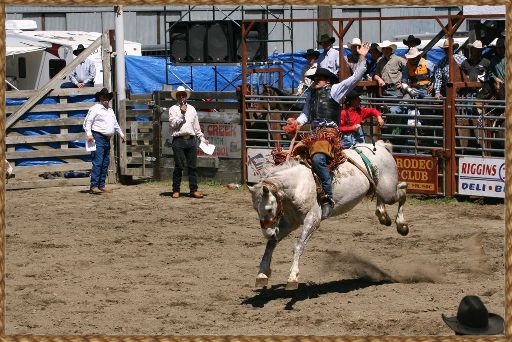 Each year small (population 410) Riggins, Idaho, pulls together and turns out one of the finest community rodeos west of the Pecos.
Beginning at 1:30 p.m. on both Saturday and Sunday (May 1-2, 2010) the 62nd Annual Open Riggins Rodeo gets underway at the rodeo grounds.
There is plenty of RV public (BLM) and private campgrounds in the area. It is expected to be a little cool and damp this weekend, so bring appropriate gear.
File photo: Riggins Rodeo.com