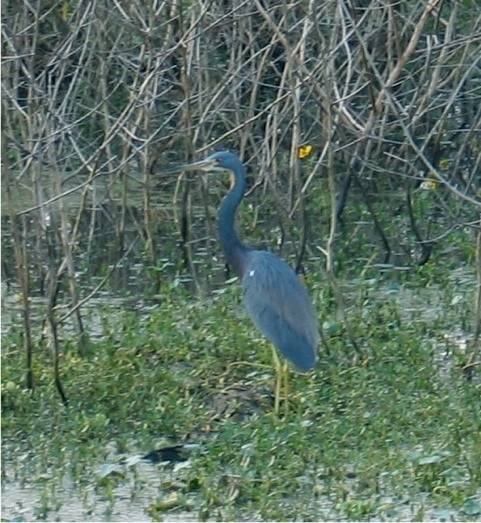 "When the mercury drops, some Americans welcome the cold while others follow the sun," writes Richie Bernardo  in a posting on WalletHub.com about "2016's Best Winter Holiday Destinations."
To help travelers plan, WalletHub's analysts crunched data to find the most fun-filled and wallet-friendly destinations. They analyzed data on local costs, number of attractions, and travel cost. Destinations have been divided into "cold" and "warm" destinations.
Because most RV snowbirds head to the Sun Belt for the winter months, here are the top five Warm Winter Destinations with the Lowest Local Costs. They are all in Texas, most in the southeast section of the Lone Star State:
1. McAllen, Tex.
2. Brownsville-Harlingen
3. Houston, Tex. (Brazos Bend State Park [top], about 30 miles southwest of Houston).
4. Killeen-Temple
5. San Antonio-New Brunfels
Areas with the most warm-weather activities are:
1. San Francisco-Oakland-Hayward, Calif.
2. San Diego-Carlsbad, Calif.
3. Las Vegas-Henderson-Paradise, Nev.
4. Orlando-Kissimmee-Sanford, Fl.
5. Los Angeles-Long Beach-Anaheim, Calif.
The type of warm-weather activities include: Prevalence of Affordable Restaurants; Number of Music Venues,  Coffee & Tea Shops, Public Golf Courses, Bike-Rental Facilities and Food Festivals; and Parks Quality (including Lake Kissimmee State Park in central Florida, pictured above).
Read the entire posting, click on: 2016 Best and Worst Cities for Winter Travel 
Photos: Brazos Bend State wildlife seen at sunset near 40 Acre Lake including Blue Heron and alligators. Live Oak shaded Site 56 at Lake Kissimmee State Park campground. (Julianne G. Crane)