RV spring maintenance, part 4 — 'Check appliances, safety devices'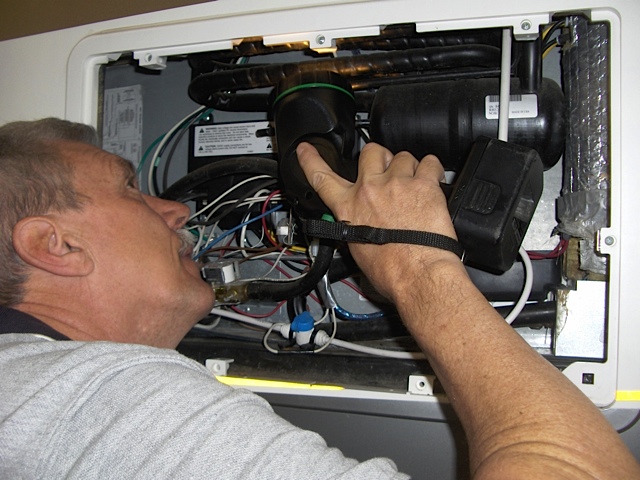 This is the final installment of a four-part series on waking up your recreation vehicle after it has been hibernating all winter.
Previously RV expert Mark Polk of RV Education 101 reviewed checking the RV batteries, water system, exterior and seams, and the engine and generator. Today he addresses RV appliances and general safety checks.
– RV Appliances: If there is liquid propane gas (LPG) in the cylinders or tank, open the LPG valve and check the operation of all LPG appliances. If any appliance is not operating properly have it inspected.
Next plug the RV into shore power and test the 120-volt appliances and accessories for proper operation.
– General Safety Checks: Re-install any fuses that were removed for storage. "Test the operation of the carbon monoxide detector, LG gas leak detector, and smoke alarm," said Polk.
"Replace RV smoke alarm batteries every year, just as we do with our home smoke alarms," said John Melaas manager at Chuck's RV parts and service center in Mead, Wash. Also, inspect all fire extinguishers to be certain they are fully charged.
Now you are ready to give the rig's interior a complete cleaning and re-stock all your favorite camping supplies.
For those who do not feel comfortable performing these inspections, crawling on the RV's roof, or doing any repair work, most authorized service centers will gladly do it for you. Always call for estimates on your specific rig. Compare any quote with at least one additional RV repair shop.
If you missed part 1 on RV batteries, click here.
For part 2 on sanitizing your water system, click here.
If you missed part 3 on checking your rig's exterior, tires, vehicle engine and generator, click here.
Click here for details from Mark Polk on his "RV 101 – RV Spring Preparation Checks"
Photo: RV technician Mark Polk of RVEducation101.com inspects all RV appliances as part of an annual spring maintenance routine. (RVEducation101.com)